By Emma Watson
a year ago
By posting ambiguous clues on their Instagram accounts, popular 90 Day Fiancé pair Mike Berk and Ximena Morales seem to be hinting towards a breakup. The fascinating love story of Mike and Ximena has kept audiences exited even more about the new 90 Day Fiancé: The Series. Mike met Ximena for the first time in person in Colombia, where she lives with her two children.
After two weeks, he wanted to propose to her in person. In the meanwhile, Mike and Ximena unearthed a slew of secrets about each other's pasts, some of which were distressing to learn. Mike became acquainted with Ximena's turbulent love past, while she suffered with his filthy and unsanitary habits.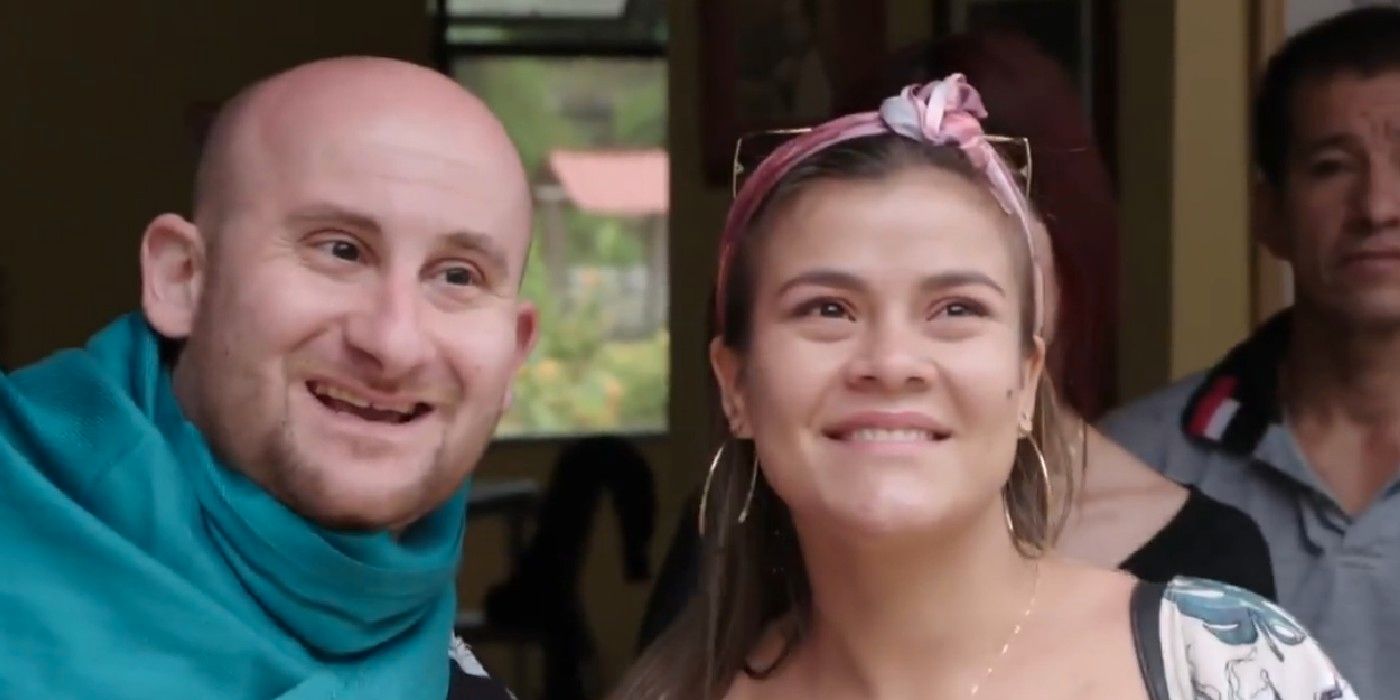 ---
Where's Ximena live today ?
Ximena still in Pareda, Colombia, with her two small children, Ximena is also a single mother.
---
In spite of this, Mike promised to be clean , and to be apart of Ximena children life as step father. And in one of the loveliest proposals 90 Day Fiancé fans had ever seen they got engaged . But The decision to marry Mike for Ximena was made with her boys' futures in mind, rather than her own fears about him. Mike's name was lovingly added to Ximena's Instagram profile, which she shared with her followers. In the photo, the professional manicurist used a heart-eye emoji to indicate his Instagram username, and Mike seems to have done the same.
Is Ximena a scammer ?
Mike Answer on reddit.com >> here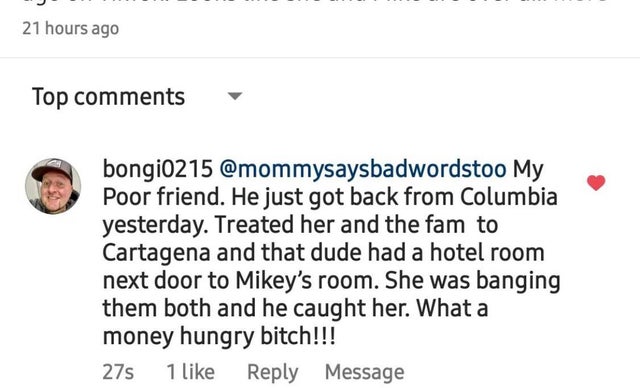 Ximena and Mike's love story has evolved significantly since then. Mike and Ximena have both unfollowed each other on Instagram, according to Reddit user Briiiana714. The names Mike and Ximena used to have in their biographies have been removed as well. In addition, Mike included a heartfelt comment in his story.
"Toxic people will attempt to manipulate how others see them if they can no longer control you ", Mike said.
"In spite of the unfairness of the disinformation, you must maintain your composure and keep in mind that other people will ultimately realize the truth, just as you did!" As Mike said again in his Instagram comment .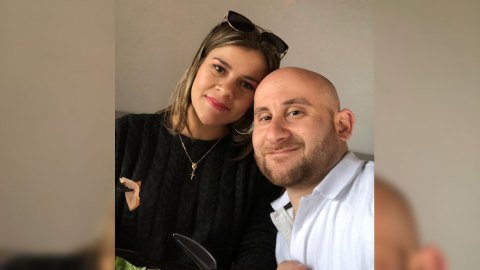 Is Ximena and Mike still together in 2022 ?
How Ximena and Mike spend there valentine's day ?
Ximena also published a TikTok on Instagram about spending Valentine's Day alone, as one 90 Day Fiancé watcher pointed out. The fact that Ximena doesn't wear Mike's ring in any of her posts has also been pointed out by several of her fans.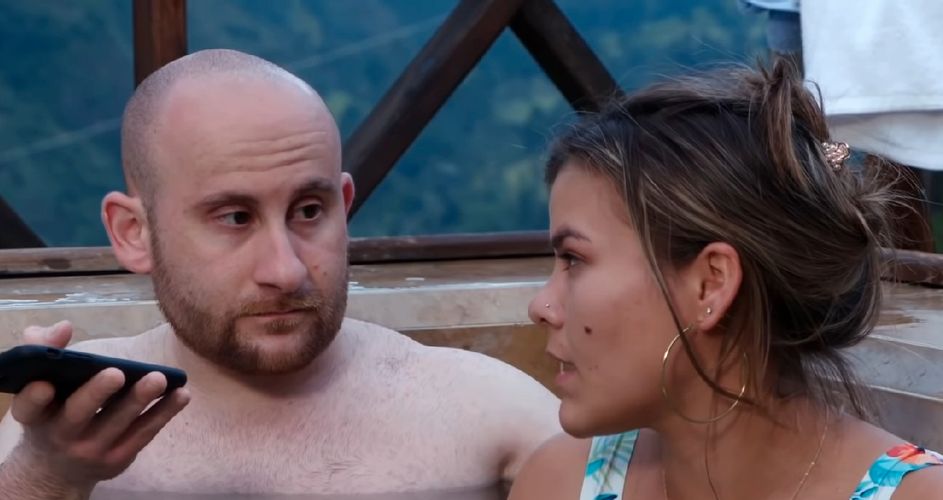 "Ugh, I was really pulling for them," I admit. Because of the stupid superbowl, we had to wait an additional week for the next episode, and now I'm interested what happens," remarked one Redditor in response to the topic. Commented another, "He appeared like he would do anything for her and she needed his support. A "happy wife, happy life" kind of connection pervaded our interactions."
---
Strangely, Ximena's Instagram followers have always regarded her attitude toward Mike odd. Ximena never responded to Mike's amorous remarks on her images. She didn't respond to Mike's texts since she didn't like them.
---
While Mike's money may be used for breast implants and liposuction, Ximena may leave him for someone else. Some 90 Day Fiancé fans, on the other hand, believe that Mike and Ximena are deliberately igniting rumors about their relationship in order to draw attention to it. That's not all , Ximena's brother recently uploaded an Instagram story in which he included both her and Mike while at a party, disclosing that they are now shooting a TLC spin-off in Colombia.
---
Updates # 2
Am I missing something with Ximena?
Did she just literally say on TV that she loves her jailbird baby daddy? And that she's pretty much using Mike as a source of income but doesn't really have feelings for him? I didn't think she would admit that so openly.
But further... did she get with said baby daddy before or after he went to prison? The way she told it on TV, it seems like she met him on FB while he was in prison, then visited him twice to try and get pregnant (and succeeded).
If that's the case, WHY? She's already a single mother, why on earth would you try for a second child if you know you'll be the only person raising that child? Just to intentionally make things harder for yourself, and make a child that will be deprived of a father figure?
I guess y'all who have watched Love after Lockup might know more about this 'strategy'.
---
Update 3
Mike Has Been Seen Filming With TLC With a Woman Who Isn't Ximena acconding to www.cheatsheet.com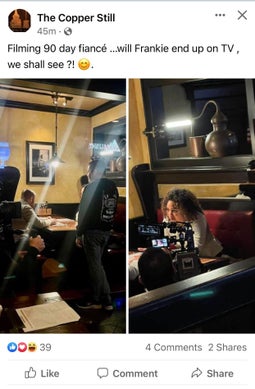 Mike is shooting for TLC with another lady. Mike was photographed eating with another lady on February 18, and the restaurant, The Copper Still, shared the images online. Mike is seated in a booth across from a lady who is not Ximena in the picture (via Reddit). "Filming 90 Day Fiancé...," the post begins. We'll see whether Frankie ends up on TV!"
TLC cameras were recording Mike at the New York City restaurant in the shot. "I wonder if the camera implies he's on the next season of The Single Life," one user speculated.
In the shot, who is Mike with ?
Fans of 90 Day Fiancé instantly pointed out that the lady alongside Mike had previously featured on the program. It was his closest friend's wife, John's wife, Nelcy, from Season 5's episode 2 of 90 Day Fiancé: Before the 90 Days.
Fans remember Nelcy and John assisting Mike in gift purchasing for Ximena's boys before to his first trip to Colombia. Mike and John had been friends for nearly 10 years, so he was understandably worried about Mike being duped by Ximena. Before Ximena embarked on his tour, both John and Nelcy voiced their doubts about his motives.
Fans are eager to see more of Mike's quest to find love, regardless of which 90 Day Fiancé spinoff he is presently shooting for. The 90-Day Fiancé: Before the 90 Days airs on TLC and Discovery+ on Sundays.
source : www.screenrant.com, Ximena's Tiktok Post
Thank you for reading