David Toborowsky and Annie Suwan share there microblading procedure experience
#90dayfiance
#90dayfiancecouples
#davidToborowsky
#anniesuwan
On Instagram, Annie publishes a beautiful photo of herself and David Toborowsky. His new darker and more defined brows can be seen in the picture taken by the 90 Day Fiancé actor.
David Toborowsky, star of 90 Day Fiancé, demonstrates the effects of a microblading treatment on his brows. For quite some time, my boy david has been focused on improving his physical look.
In 2020, he stunned many 90 Day Fiancé watchers when he revealed his new look. Many people commented on how David seemed to shine in his photographs and that his brows were even better than those of his wife, Annie Suwan.
The 53-year-old reality star expressed gratitude for fans' compliments about his change and explained why he chose microblading. This cosmetic surgery resulted in the creation of new, fuller, and thicker brows.
---
How do David and Annie make money ?
Their Cameo videos for fans, in addition to their day employment, bring in a sizable sum of money for the duo. The Daily Mail reports that David and Annie are in seventh place on Cameo's highest-earning list of actors. – To far, they have created 3,454 Cameo films for a fee of $57 a pop.
---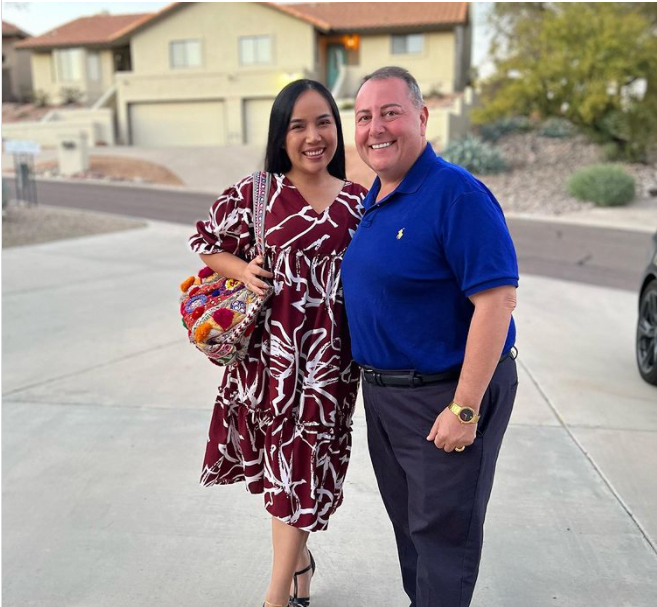 Not only did David work hard to improve the appearance of his face, but he also worked hard to achieve his fitness objectives in the meantime. Celebrating his significant weight reduction in December of 2021, 90 Day Fiancé actor rejoiced on Instagram his new, toned physique.
His old clothes were the best way to display how much weight he had shed. To answer their fans' questions, the pair disclosed that they no longer eat any sugary foods, missed meals, and instead walked as a form of exercise. When Annie saw how much weight her husband had lost, she decided to use him as a model for her new clothes line.
Where Annie and David now ?
Annie shared a video of David getting microblading in Beverly Hills in February 2022. After undergoing a new cosmetic treatment, the 90 Day Fiancé actor is now showing off the results. David's eyebrows seem darker than they normally do. Annie shared a photo of her hubby looking sharp for a dinner date with their friends. A blue shirt and black slacks were on display as David flaunted his newly groomed brows.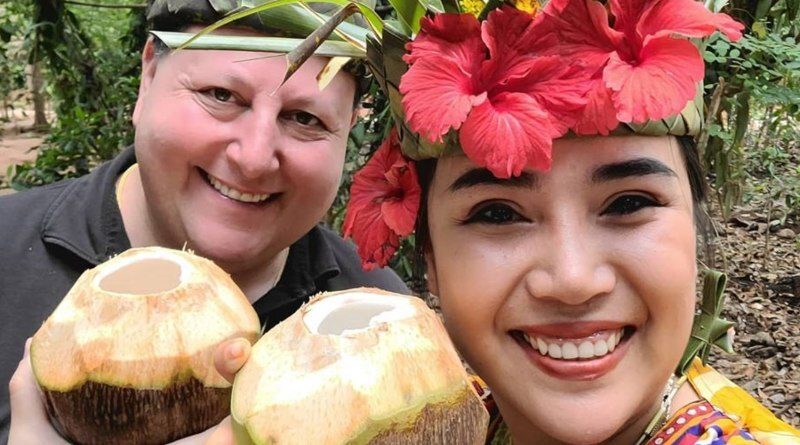 Are Annie and David still together 2022 ?
Annie Suwan and David Toborowsky have been together since 2017. They had a few sweet ups and downs moments together during 2020-2021 90 Day Fiancé . Which they managed to over come as a married couple . As of 2022, the pair still going strong and in love. It's been a great year for the relationship between the two of them.
90 Day Fiancé fans responded to the pair to express their admiration for David's new appearance. "Looking good...such a lovely pair," one person said. An another person commented, "Tell David his eyebrows are so fantastic!" Another person tweeted, "David @toborowsky david is a sight to see. I adore each and every one of you."
Fans blasted David for being an alcoholic and a bad parent when he appeared on the program with Annie. Annie's K-1 visa or dowry couldn't be sponsored by him since he didn't have a steady employment or enough money to do so.
David, on the other hand, has been redeemed by fans of 90 Day Fiancé over the course of time. They are now one of cinema's best-known pairings. David's new eyebrows seem to be the exception to the rule when it comes to 90 Day Fiancé fans disapproving of reality stars opting for cosmetic surgery. In the next days, Annie will perhaps share more images of his metamorphosis.