90 day fiancé : Why Are Juliana Custodio and Michael Jessen No Longer Together?
#90dayfiance
#90dayfiancecouples
#julianacustodio
# michaeljessen
Sadly it's now been confirmed Juliana Custodio and Michael Jessen relationship is over and boy oh boy there is a lot to unpack.
In this article we gonna discuss and understand the story behind Michael an Juliana Custodio Divorce. Yes ! you hair me right , Is now confirmed that it's all over. But it seems there's a lot, like a lot more , creepy , buzzard story than meets the eye. I feel like I can't say everything in this one article so I'm going to divide it into juicy parts . So Fam buckle up we're going for a crazy story ride.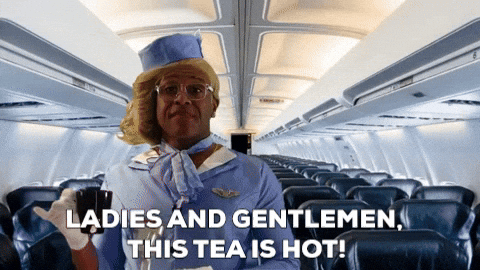 During her 90 Day Fiancé season 7, Juliana became a fan favorite with her "mens don't control me" catchphrase. Juliana from Goiania may have been a victim of human trafficking, viewers found. She had certainly been subjected to abuse and exploitation in the past. Juliana grew up in a disadvantaged area of Brazil and previously worked as a seamstress, earning as little as $10 per week. Furthermore, when Juliana was 17, she was in an arranged marriage with a 34-year-old man. Juliana met the man in a church she considers a cult, and they married within four months. He then became harsh, domineering, and enraged. Juliana was barred from working and was forced to stay at home by the boyfriend. Fortunately, she was able to avoid the marriage. Juliana was thought to be in a much better place when she met Michael.
Now Michael and Juliana were married in 90 day fiancé season 7, despite the fact that they had a remarkable 19-year age gap. In addition, the fact that Michael was still very close with his ex-wife Sarah raised eyebrows, which personally at first I found it quite shocking. But after same time, I was pleased to see Juliana and Sarah's complicity, that was something special in a way.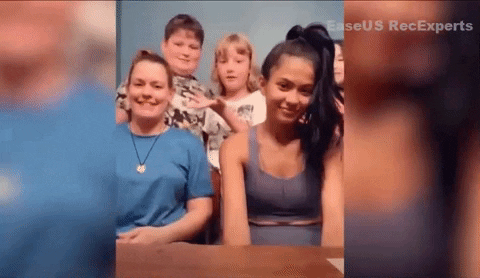 However, since the show's ended, Juliana Custodio has been dropping several signals that she was dissatisfied and unhappy , for example when she posted saying, quote : " loving myself because, if I wait for someone else to do it I will die waiting ", what?.
Or Once again when she expressed her dissatisfaction with her life in a social media post, quote : " my life, wake up clean listen to bul..., not be listened to clean eat",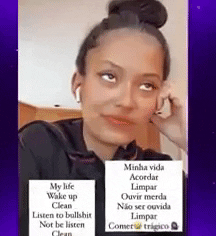 and the speculations intensified lately when Juliana shared this tiktok, which she has since removed from her account, but here on Hot Seat we like to keep the tea very vey Hot, we kept the video . (Quick disclaimer I cant put the video in here for copyright reasons , but you can watch it Here on Youtube it's just 00:11 sec long ).
Therefore, that video adds fuel to the fire ; why is she claiming that people are going to attack her ?. As you may guess, this drove 90-day enthusiasts into a frenzy. What was she referring to? who's going to hate her ? what ??. The question marks have always been there concerning Juliana Custodio, but we also heard early on that Michael was a wealthy, successful businessman, which I'll discuss in a moment. However, many people have always accused Juliana of being a gold digger.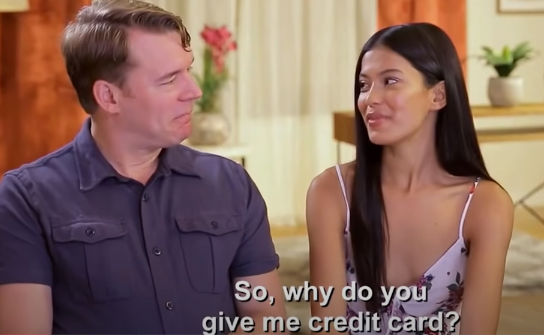 One of the early sign of things not going so well in there perfect "couple" , was that Juliana Custodio deleted all Photos of Michael from her Instagram (Instagram Page : julianacustodiooo,)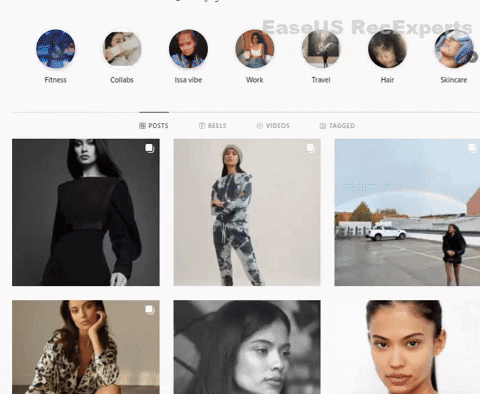 Her "absence" from the United States is also due to "modeling" commitments in Europe, according to the "official line". But when asked about her relationship status on tiktok (julianacustodiooo) she replied saying quote : "perfect family (laughing face ) fu... buls... " ah Ouch!!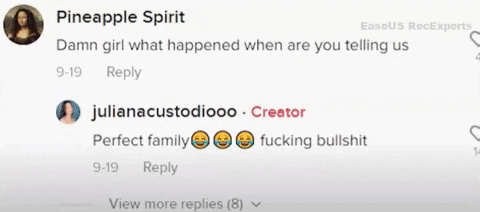 And it got worse in another tiktok( tiktok julianacustodiooo) video she's captioning her video saying " #f..off #Cupid #m... " also she's seen rushing away from Michael in the video itself, as well as in some of her comments made in the video when asked by fans if she and Michael are still together, she just replied quote :" run ".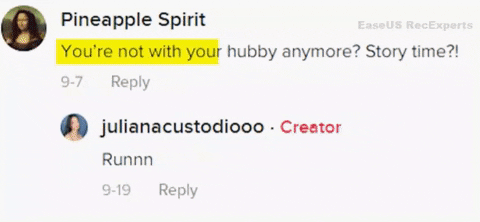 Now up until this point Michael had stayed relatively quiet about the whole thing when quizzed by some of his fans his responses were cryptic and evasive for example comment on Instagram( Michael Jessen AKA michael_jessen_77 ) he replied by saying quote : " I'll answer questions I want to ignore those I don't , or more likely offer vague and possibly misleading answers in order to continue the intrigue " , which is strange because on October the 12th on what would have been his 2nd wedding anniversary of Juliana he finally decided to address the rumors and ,
sadly it's now been confirmed there relationship is over and boy oh boy there is a lot to unpack from his statement. It raises a lot of questions and although on the face of it it seems quite respectful and almost civil , and if you scratch the surface a bit, it seems like there's quite a lot of shot at Juliana Custodio as well.
So he posted quote : " happy anniversary Juliana today is only our second wedding anniversary and sadly our last our marriages COVID-19 casualties that will not be showing up in any statistics thankfully you are quickly emerging healthier and stronger than ever, some of the rest of us will likely be staying in intensive care for quite some time you possess a natural and an incredibly beautiful joy happiness and positivity, those of us who truly know you realize that the beauty inside of you is even more incredible than your beauty on the outside, I understand how our situation throughout the pandemic could slowly and eventually completely drain you of these qualities, all of us were completely drained by the end of it, and I did not maintain the strength of mind and the fortitude to be the husband that you wanted me to be the pressure of providing for everyone got the better of me, and I did not take care of myself all along I failed to recognize that you were there for me. I do not blame you for wanting to leave and for desiring a a new start. You are more suited for the life that you had before we met and I can understand why you would want to return. Your happiness is more important to me than me being a part of your unhappiness. My love for you remains true and I will always be there for you, I am happy that you have moved and have quickly found someone new. I hope that you will have lasting love and happiness and achieve every dream that you set out upon, if anyone can do it it is you and I will always be rooting for you, I will remain with you in the wonderful memories that we shared together. My heart is broken with. love Michael ".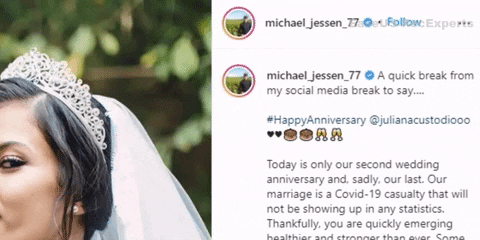 Yeah there's a lot to unpack from all of that I can't help but feel if we just scratch the surface although he seems to be taking responsibility, he is quite bitter about it as I say there's a lot of hidden digs at Juliana .
Let's get down to business. We already know that during the pandemic, his ex-wife Sarah and her husband Sean found refuge in Michael and Juliana's house, therefore I find it intriguing that he's labelling his marriage quote "COVID-19 casualties ".
Their bold face and tiktok videos at the time seemed to represent them as some kind of joyful blended family. I suppose the truth is that the whole thing couldn't have been easy, especially so early in their marriage, because they had only been married for a few months and were living together in the same house. Most people wouldn't have been able to live in the same house as their ex-husband. would you ?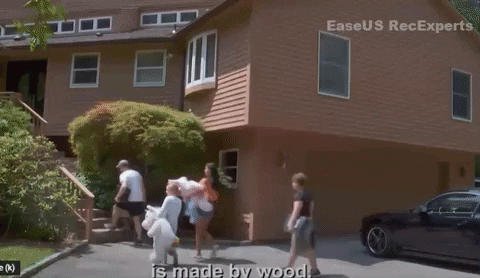 End Of Part One
---
Coming up in next one :

-1. Covid complications, It has recently come to light that Michael, who is portrayed as this successful wine entrepreneur with a number of businesses, may be experiencing financial difficulties. In fact, there are credible reports ( Source : screenrant.com - 90 Day Fiancé: What We Know About Michael Jessen's Home Foreclosure.
-2. The allege affair of Juliana and Michael Ex Wife husband . And is Juliana Custodio pregnant ?
-3. Who's to blame for the divorce Michael Jenssen or Juliana Custodio ?
---