By Emma Watson
a year ago
According to a 90 Day Fiancé fan on Reddit, Ben Rathbun and Mahogany Roca are still together despite their horrible first date. It only took Ben, 52, three months and no video chats to conclude Mahogany, 24, would be his future wife.
---
A 90 Day Fiancé fan posted on Reddit about their experience running into Ben and Mahogany at a mall in Lima. The Reddit user wrote,
"My fiancé works at a large mall in Lima and today is the last day of the visit, so walking to exchange money today Lo and behold who walks out of a Home Depot-esque store…Ben. By himself, no Mahogany in sight. I was shocked to see him here I couldn't move for a second but my fiancé wanted to chase him up an escalator but I was too afraid.
What are the f—king chances??? I didn't snap a pic of him because that to me is weird but I'm currently walking around the mall to see if I could run in to him again. "Reddit @torterra_trainer95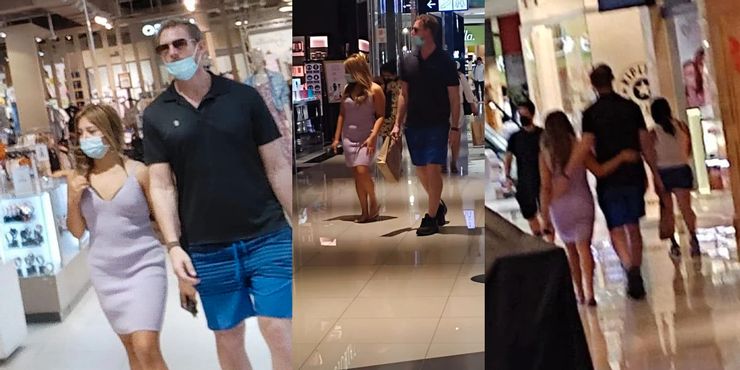 Anyway ! Ben came to Peru on 90 Day Fiancé: Before the 90 Days to meet Mahogany for the first time, despite having a religious cult history, a disgruntled ex-wife, and four arguing children in Michigan. Mahogany predictably ghosted Ben after he arrived at the airport, but she demonstrated her sincerity when she eventually saw him. Mahogany and Ben's date, on the other hand, was uncomfortable and somewhat choreographed as the young Peruvian lady refused to declare "I love you" to Ben and avoided his kisses.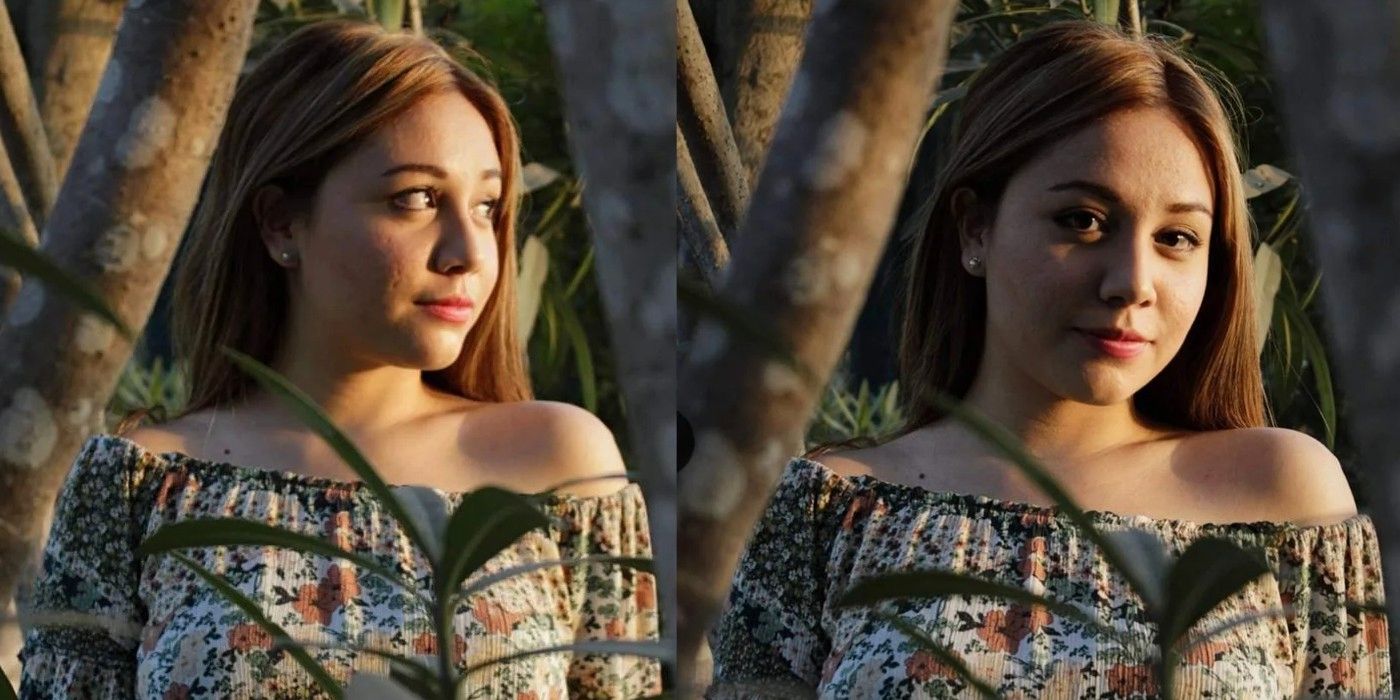 More crucially, Mahogany didn't resemble the doll-like girl who appeared on her Instagram account and in the images she'd given to Ben. Viewers concluded that Mahogany is an actor who was recruited by 90 Day Fiancé when the girl in the photos declined to meet Ben.
Mahogany's delivery of her lines like she was in a telenovela didn't help, nor did her eating empanadas with a fork and knife. Mahogany informed the cameras on 90 Day Fiancé that although Ben was fantasizing about a future with her, she wasn't sure about him, and neither were her parents. However, it seems that Mahogany's sentiments have shifted.
---
---
Many people were skeptical when Reddit user torterra trainer95 claimed to have spotted Ben and Mahogany together in Lima's Real Plaza Salaverry mall. The user quickly returned to the sub-Reddit with images proving that they had actually met 90 Day Fiancé's newest May/December coupling.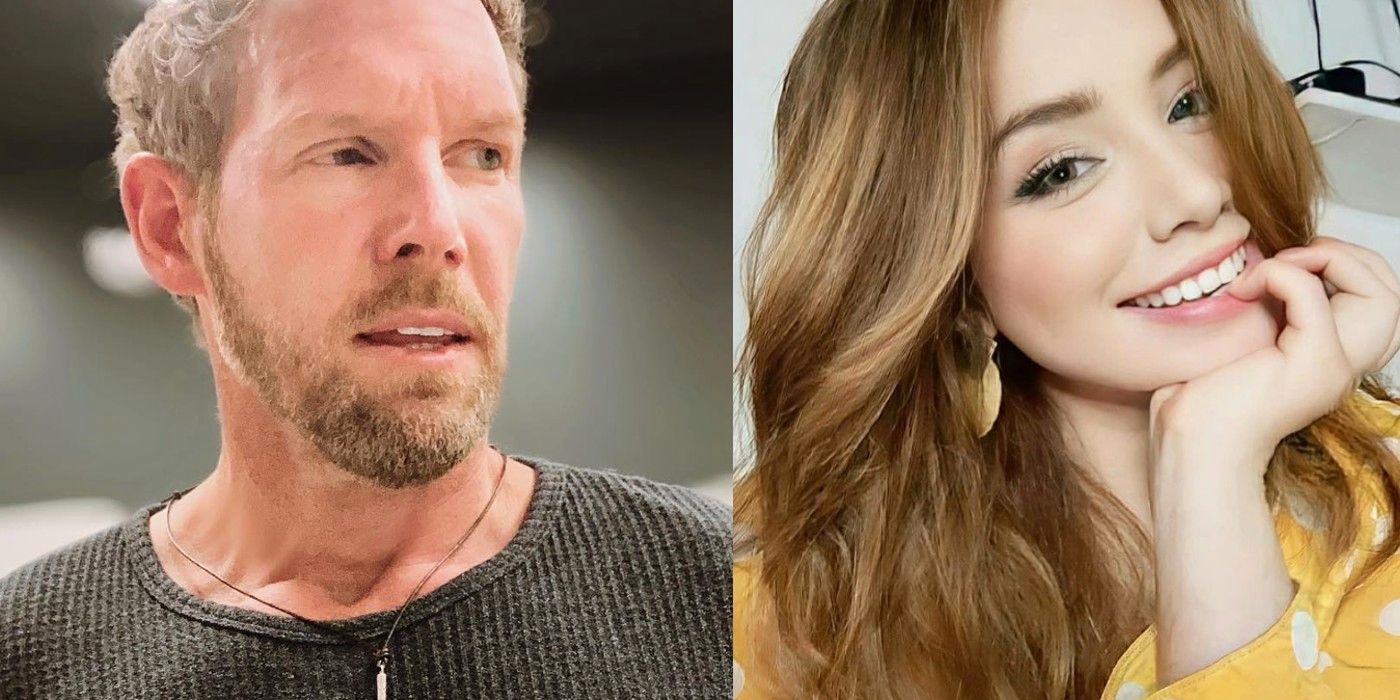 Mahogany, a San Bartolo native, donned the same purple dress she wore on her first date with Ben, who seemed more muscular than normal in his polo shirt and shorts ensemble. The Reddit poster said that they were in Lima for a week to see their fiancé, who works at the mall. On the last day of their vacation, they saw Ben strolling out of "a Home Depot-esque shop" by himself. The sign jokingly said that they wanted to approach Ben about his runaway train incident but were too scared to do so.
Is Mahogany is a hired actress ?
Despite the fact that Mahogany appeared at the restaurant with Ben, many 90 Day Fiancé fans were persuaded that she was the genuine thing. Fans thought that Mahogany was a hired actress whose only purpose was to further Ben's tale.
---
Yet, when they noticed Ben strolling with Mahogany, they had the bravery to approach them. Ben was hesitant to take a photo with the spectator. He requested them not to mention him and Mahogany being together in the mall and ultimately consented to a selfie only to have the person reject. "Mahogany is somewhat uptight; I attempted shaking her hand, but she gave me a fist bump instead," they remarked about the young reality TV star. The spectator said that seeing Ben and Mahogany together seemed surreal. This also disproves accusations that Mahogany was an actor since she and Ben "seemed to be a relationship" and there were no cameras around.
---
---
Meanwhile, in his most recent Instagram picture, Ben attempted to demonstrate that Mahogany is "very genuine." He uploaded their first-ever selfie as a couple, which they took in Peru. Unfortunately for him, this post drew criticism, with some accusing Mahogany of appearing different in real life and accusing her of being a paid actress in a fabricated scenario.
This surprise appearance, on the other hand, may imply that Ben and Mahogany are still together in 2022. However, other watchers believe this was an intentional ploy by Ben and Mahogany to be seen together, and that they would just split up at the conclusion of their season.
---
source: www.reddit.com, www.screenrant.com, Hot Seat Mag | Facebook group, https://www.cheatsheet.com/