'90 Day Fiancé Season 9' : List Of All New Couples !
#90dayfiance
#90dayfiancebeforethe90days
#90day fiancecouples
On Thursday, TLC announced that the ninth season of the original series would premiere on Sunday, April 17 at 8 p.m.
By Emma Watson
a year ago
TLC-90 Day Fiancé have announce a brand new season , and I'm so ready for it .
Many couples will have to adapt to motherhood and unusual family structures when they arrive in America this season, as the cabler teases.
How many couples are going to appear in 90 day fiancé season 9 ? The following is a list of the couples that will appear in the ninth season of 90 Day Fiancé.
him rethink his upcoming nuptials ?
Emily and Kobe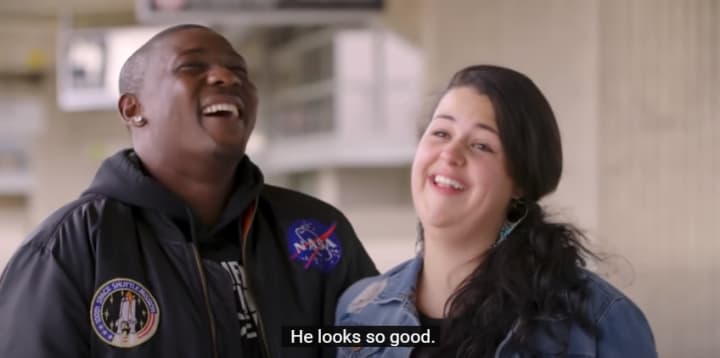 Who's Emily and Kobe ?
Emily is 29 from Salina in Kansas USA and Kobe is 34 from Cameroon.
Teaching English in is a passion for Emily , and China ( Xi'an ) was a dream come true for Emily. When she met Kobe in a nightclub, the connection was immediate. In less than a month, they were engaged and expecting their first child together.
It was thought that Kobe's visa would be accepted shortly when Emily returned to Kansas, but the epidemic delayed him for over two years.
Since then, Emily has given birth, and she's now raising their baby on her own, without Kobe, who is still waiting to hold him in his arms for the first time. A family reunion is going during the season I guess .
Can the two bond ? after so many years apart, especially considering how much their lives have changed since that tragic night out in China ? We're Going To Find Out in the 90 day fiancé season 9 ?
Bini and Ari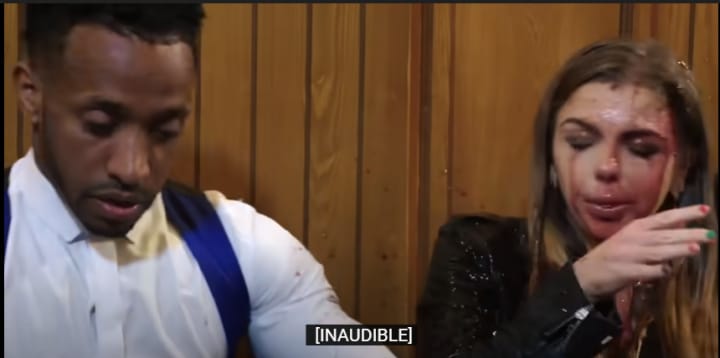 Who's Bini and Ari ?
If you're a big fan of 90 day fiancé you already know them . Bini is 30, and Ari 32, they were engaged to be married (Ethiopia) both of them live now in Princeton, New Jersey .
90 Day Fiancé : The Other Way introduced viewers to Ari and Bini, who are now making one last attempt to make their relationship work in the United States after many seasons of difficulties.
Following their chance encounter on the streets of Ethiopia, Bini proposed to Ari, who promptly flew to the country to be with him. As a result of Bini's weak communication abilities, Ari returned to the U.S. to care for their son, Avi, who required surgery.
Despite this, Ari and Bini cant get married , but will religion, family ties, and Bini's background stand in their way again in 90 day fiancé season 9 ?
Kara and Guillermo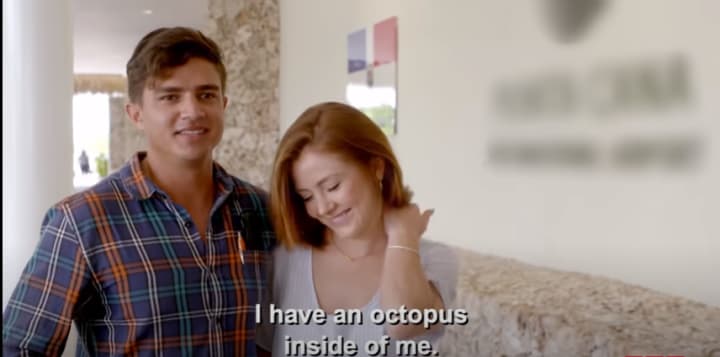 Who's Kara and Guillermo ?
Kara is 29 from Charlottesville Virginia USA and Guillermo is 23 from Venezuela .
How Kara and Guillermo met ?
Kara met Guillermo during a business trip to the Dominican Republic, Kara was drawn to Guillermo, a Venezuelan residing in the country. When Kara's profession required her to move to the Dominican Republic, the two maintained contact, but they didn't believe it was anything more than a friendship.
It only got better from there: Guillermo proposed to Kara upon her arrival, raising eyebrows among Kara's suspicious relatives. As a result of the Covid Pandemic , Kara had to return to her hometown, and the two have been apart ever since.
Although Guillermo's residency permit has been accepted, could he and Kara's explosive relationship survive past Kara's drinking problems and Guillermo's religious believes and self esteem issues ?
Shaeeda and Bilal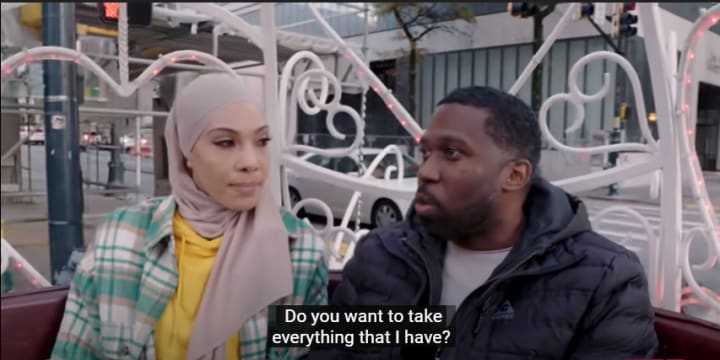 Who's Shaeeda and Bilal ?
Shaeeda is 37 from Trinidad and Tobago and Bilal is 42 Kansas City, MO.
How Shaeeda and Bilal first met ?
It was a no-brainer when Bilal and Shaeeda finally met face-to-face after months of communicating online: in fact, Bilal proposed after only a week of dating! Bilal is a divorced father of two, while Shaeeda is still living at home with her parents. Their lives could not be more unlike.
Bilal is unsure whether or not he wants any more children from his marriage to Shaeeda. Bilal also wants Shaeeda to sign a prenuptial agreement, which has strained their relationship even more.
Basically this is Michael Jessen and Juliana Custodio new version but on steroid .
Jibri and Miona

Who's Jibri and Miona ?
Jibri is 28 years old from Rapid City in South Dakota USA and Miona is 23 years old from Serbia.
How Jibri and Miona first met ?
The two first met when Jibri saw Miona in the crowd at his band's gig in North of Serbia, and it was a picture-perfect like love at first site moment.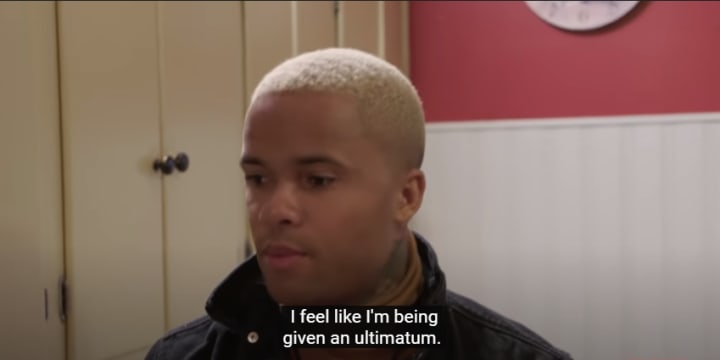 How Jibri propose to Miona ?
During one of their many journeys across the globe, Jibri got down on one knee and proposed. They've been together ever since.
Despite Miona's eagerness to relocate to the United States, Jibri just returned to his family's farm in South Dakota.
_If she accepts a life with Jibiri in a tiny town, will Miona be able to overcome her jealously or will the stresses of living with his family be too much ?
Yvette and Mohamed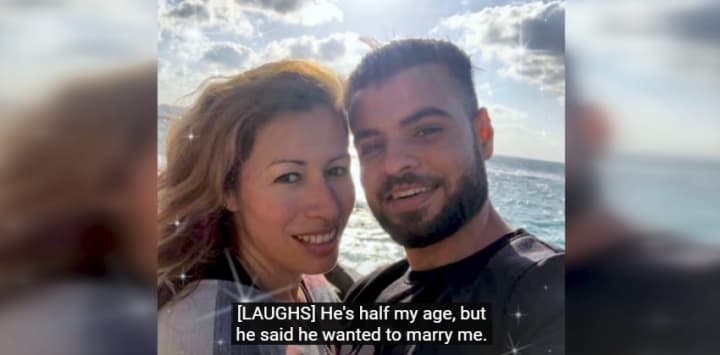 Who's Yvette and Mohamed ?
Yvette is 48 from Albuquerque New Mexico USA and Mohamed is 25 from Egypt .
How Yvette and Mohamed first met ?
_Yvette and Mohamed first met on the popular dating site tinder , but speculations says that he met him on a business trip to Cairo first before matching on tinder .
While the two of them had a 23 year age difference, which make me remember Mohamed and Daniel lol .
What Yvette and Mohamed have in common ?
Mohamed had noticed that they both had a passion for working out.
How Mohamed propose to Yvette ?
When Yvette flew to Egypt to meet Mohamed in person, their flirting turned into an engagement.
What do we know about Yvette special needs kid ?
Yvette has a 12-year-old special needs kid, therefore if Mohamed and Yvette get married, their children will be closer in age to one another's. And that will be Good for both of them and the relationship bond.
Additionally, the cultural standards of the United States vary greatly from what Mohamed is used to, and he's not sure whether he's comfortable with Yvette's independent and carefree lifestyle.
How long can this couple's relationship withstand the stresses of living together ?
Thaís and Patrick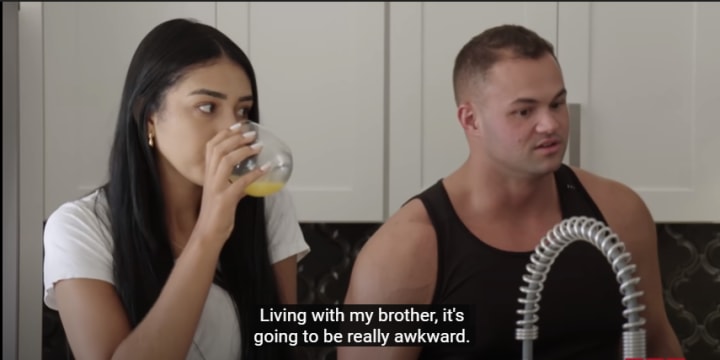 Who's Thaís and Patrick ?
Thaís is 25 from brazil and Patrick, is 31 from Austin Texas USA .
How Thaís and Patrick first met ?
To make up with his father's side of the family, Patrick flew to Brazil and used a dating app to hunt for a Portuguese instructor. Over the course of many travels to Brazil, Patrick got to know Thaís and finally proposed to her.
Thaís is eager to begin a new life with Patrick despite never having visited the United States, but will he be able to provide her with the lavish lifestyle she's used to in Brazil?
Will Patrick's first divorce, which left him emotionally scarred, make