'90 Day Fiance': Juliana Custodio is expecting her first child ? who's the father ?
#90dayfiance
#90dayfiancecouples
#Juliana Custodio
Juliana Custodio is expecting her first child. The reality star split from husband Michael Jessen on October 12. She accused him of trying to make her feel guilty with his announcement.
By Andre Beritoli
a year ago
Hotseaters, please have a seat because we have a lot to unpack on this one, as I said in my previous piece on Juliana Custodio and Michael Jessen, which I highly advise you to read. Right Here. Juliana Cutodio is pregnant ! And I don't think Michael is the father. I think the father is Jessen Ex Wife Husband . "Of course this is pure speculations".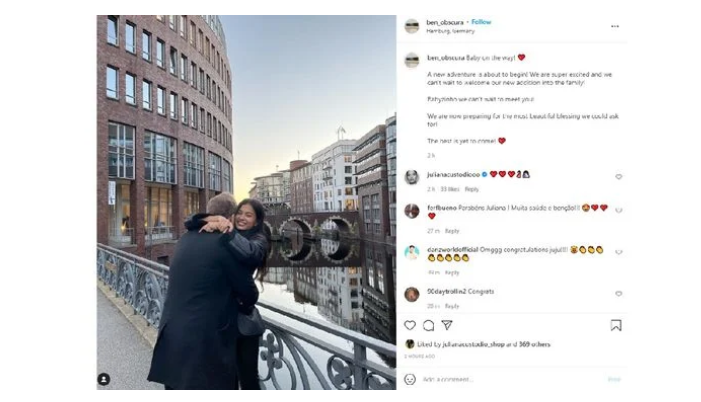 First , something was not right and I predicted this one ,... Juliana Custodio, actress of 90 Day Fiancé, has stated that she is expecting a child with her purported new lover, after her separation from her husband, Michael Jessen, in December. Juliana, a Brazilian model, had her television debut on the TLC reality television program in season 7, when she appeared with Michael, whom she married after a series of challenges in the finale.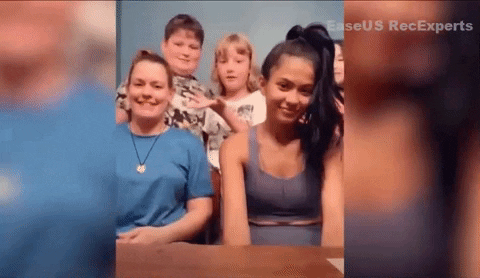 After a mysterious TikTok of Juliana's went viral, the news of her and Michael's breakup began to circulate widely. Following a flurry of questions from viewers, Michael revealed that he and Juliana had separated on the occasion of their two-year wedding anniversary.
In his statement, Michael claimed that Juliana was seeing another guy, a claim that the young model, in an amusing turn of events, denied. As a result, Juliana's baby daddy's announcement that she is pregnant comes as a complete surprise to her followers.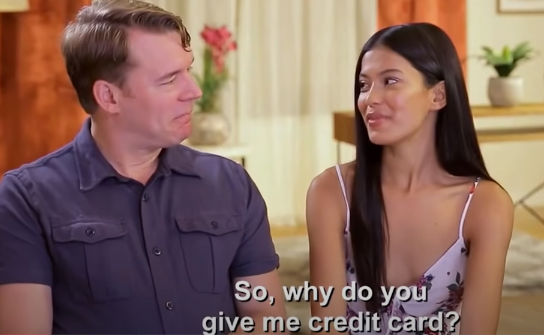 Juliana and Michael were a standout couple on 90 Day Fiancé because of the 20-year age difference between them. Fans assumed Juliana was a money digger at heart because of the manner she met Michael at a yacht party and then confessed to using his credit card to purchase a vehicle. She later denied this accusation.
However, whereas Michael's tone in his long post announcing their imminent divorce was passive-aggressive, Juliana received acclaim for penning hers with grace. When Juliana disclosed that she was treated like a maid, Michael referred to their marriage as a COVID-19 disaster, while Michael referred to it as poisonous.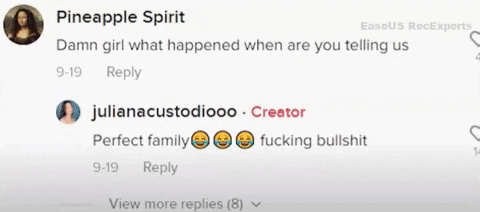 Furthermore, Juliana claimed that she was the only one contributing to the family's income and providing support for Michael, the children Max and CeCe, Michael's ex-wife Sarah, and Sarah's husband Sean.
"Babyzinho, we can't wait to meet you!" he said further. We are currently getting ready for the most magnificent blessing we could ever want to get! The most exciting part is still to come! ❤️"
Custodio sent a remark on the picture with three red hearts, followed by emojis of a pregnant lady and a nursing mother, among other things.
Fans, on the other hand, were a little perplexed. "Are you expecting a child?" someone asked the reality star in the comments section.
Custodio responded affirmatively.
Also on her Instagram Story, she published a photo of herself with her new love and said, "My greatest wish came true. "I'm madly in love with you."
who's This Juliana Custodio new Boyfriend ?
Obscura is a mysterious character about whom little is known. There are five Instagram posts from this individual, four of which seem to have been taken at art galleries or museums. One of the posts is geotagged in Berlin, Germany, while the other is geotagged in Hamburg, Germany, for the baby announcement.
---
---
So, Michaele Jessen in the other hand went on to extol the virtues of his estranged wife and accept responsibility for failing to meet her requirements. According to the reality star, whose wedding will be televised on 90 Day Fiancé in January 2020, Custodio has already begun a new relationship with someone else.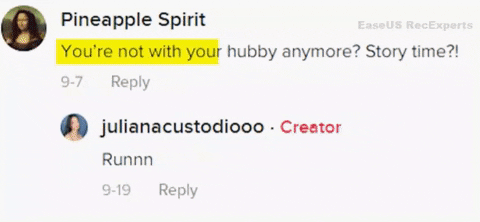 Then he went on to say, "I am glad that you have moved on and have rapidly met someone new." The following is my wish for you: "I hope you find permanent love and happiness and that you accomplish all of your goals." I believe in you, and I will always be pulling for you." "If anybody can accomplish it, it is you," I say.
Immediately after his post, Custodio posted her own statement regarding their separation, in which she accused Jessen of attempting to make her feel terrible by announcing his divorce.
---
---
In a letter to her estranged husband, she wrote: "As you pointed out, we went through a lot together, the Covid was a difficult period, but the toughest part for me was seeing you as someone who would be at my side, and sadly you demonstrated something entirely different. Like everyone else, we went through a difficult financial period, but it was not a problem for me to provide financial assistance to you, the children, my ex-wife, and her husband at the time since I was the only one working, but we all know how quickly the situation deteriorates. I didn't feel like I was a member of the family anymore; I felt more like a maid. It had become poisonous to the point that I was unable to live the life I want."
She continue by saying : " For love of you, I abandoned my life in Europe and my work to come live with you. However, I have grown to love myself to the point where I see my importance and want to be happy," she said. "I am proud of myself." 'You claim that I have found 'someone new,' but the fact is that I have only discovered pleasure inside myself. In terms of the new phase, I am satisfied, and I respectfully request that you release me from my obligations. Allow me to continue to place myself as the most important person since that is what we are meant to do, without making me feel bad. "I really regret for the way things transpired, but we discussed it many times and you never appeared to listen or make an effort to grasp what I was trying to communicate."
The father of Juliana's child seems to be involved in the German art scene, according to his online profile. The majority of his photographs show Benjamin surrounded by beautiful works of art, and Juliana has shown interest in them as well. Fans believe that Benjamin and Juliana also have a significant age difference, similar to her connection with Michael on 90 Day Fiancé. Some people believe Juliana has had an affair with Michael. At the end of the day, it was Michael who had stated that Juliana was fast to get over their separation because she had already "gone on." Regardless, the pair is no longer a part of the 90 Day Fiancé franchise, and it is unclear whether or not they will provide an explanation to the bemused, but thrilled, viewers of the show.
Is premature to make assertions regarding her future kid, near-immature ica assert(I can say ). However, we're here to talk about these people, dubbed as the '90 day fiancé stars.' And all I know is that she deserves happiness and that Jessen was not the appropriate person for her. So congratulations to Juliana Cuatodio. And I'd want to extend my heartfelt congrats to her and her partner.
We're Going to keep on updating this article , so please subscribe to our newsletter , for one update a week or you can react to this story.
Thank you for reading . Have a great one.