'90 Day Fiance': How Kara Met Guillermo
#90dayfiance
#90dayfiancebeforethe90days
#kara&guillermo
90 Day Fiancé Season 9 has a new couple that is quite & dramatic. Kara Bass and Guillermo Rojer first met in the Dominican Republic for a cocktail rendezvous. Let me tell about it .
By Aminata Nunu
a year ago
Kara Bass, a newbie 90 Day Fiancé season 9 star, revealed the truth about how she met Guillermo Rojer ahead of their TLC debut. The new season of 90 Day Fiancé has already promised drama and conflict, and Kara and Guillermo's story appears to be no exception.
Six other new couples, including Kara from Charlottesville and Guillermo from Venezuela, are making their 90 Day Fiancé debuts alongside Ariela Weinberg and Biniyam Shibre. Kara and Guillermo were forced to live apart for nine months due to the pandemic, and cultural differences, combined with trust issues, strained their relationship.
Guillermo's arrival in the United States was depicted in the first episode of 90 Day Fiancé season 9, with him joking that he has an octopus instead of butterflies in his stomach. Kara and Guillermo's next scene together, however, is them arguing just two days before their wedding.
Guillermo accuses Kara of having a history of cheating on people she has been with. Kara, who describes herself as the "epitome of a party girl," appears to have a lifestyle in America that will cause friction in her relationship with Guillermo.
He appears to be unaware that he is about to marry a woman who began traveling the world at the age of 20, has lived in four countries, speaks three languages, and wasn't really getting into relationships until she met Guillermo.
---
---
A snippet from Kara and Guillermo's section of the show, which was posted on the 90 Day Fiancé YouTube channel, shows her explaining why she said yes to a man six years her junior. Kara took a job in the Dominican Republic two years ago. Kara was working on her laptop with a colleague one day when a waiter appeared at their table, yelling, "Ladies, tequila time."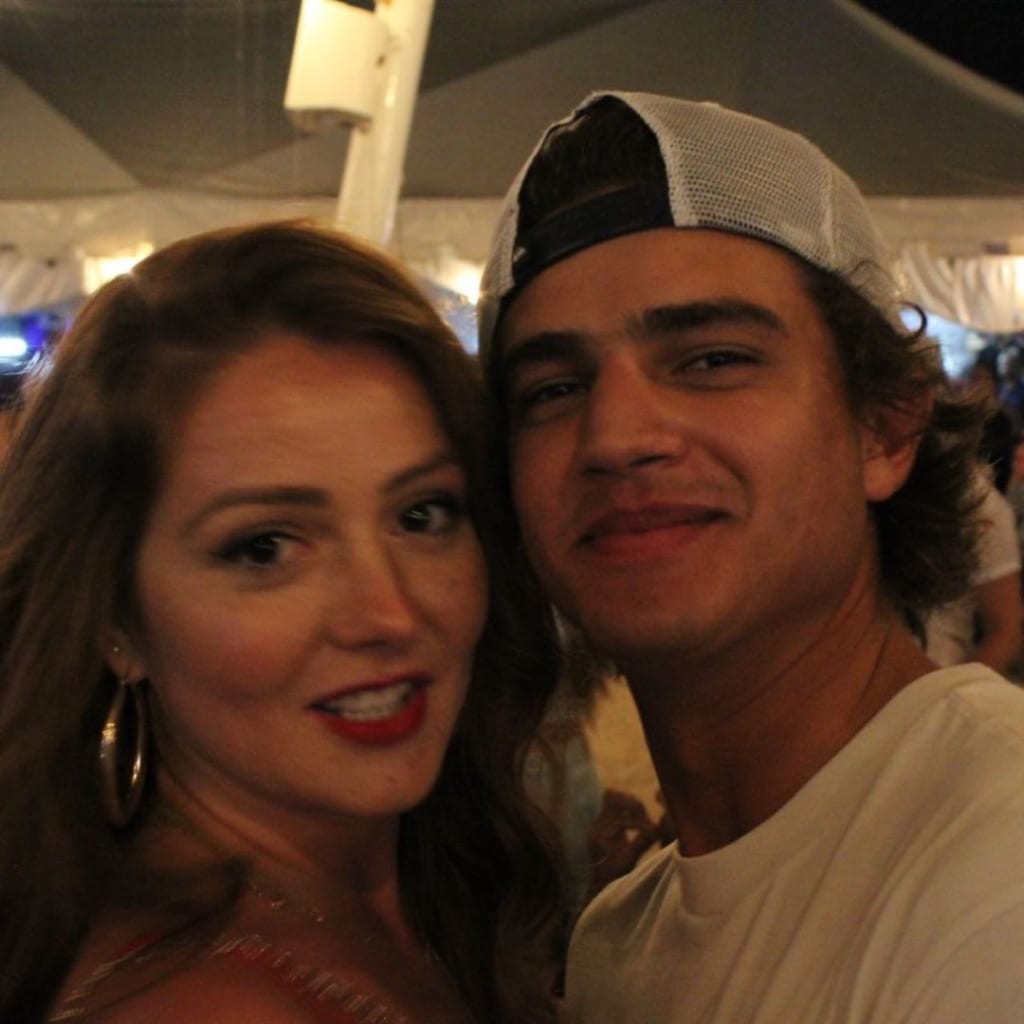 That waiter turned out to be Guillermo, and Kara thought he was cute. Her colleague said Guillermo looked like a "young boy," but she thought he was a "beautiful young boy" who was "legal" at 21. Kara, who describes herself as a cougar, explained that she and Guillermo exchanged numbers, began chatting, and then one thing led to another.
Guillermo, who was born in Caracas, Venezuela, had been living in the Dominican Republic for four years when he met Kara. Kara, a self-employed real estate agent, fell in love with Guillermo's tanned skin, chiseled jaw, and big lips, which she refers to as her "pillows." Kara ended up moving to the Dominican Republic as a result of her job so that Guillermo could spend almost every night at her place.
Kara and Guillermo even had a dog named "Cheeky Mama" named after them. She admitted that her previous relationships were not serious, but Guillermo forced her to change. Guillermo took Kara on a hike after they had been living together for eight months and ended up proposing to her.
A lady from Virginia Kara had no idea that "tequila time guy" Guillermo would become her fiancé. However, it appears that Kara and Guillermo have moved on from their problems in order to marry on 90 Day Fiancé season 9.
'Kara and Guillermo's Instagram' pages make it clear that the couple's sweet tequila-filled meet-cute had a happy ending. Even so, it must have taken a lot of sour fights for 'Kara and Guillermo' to get to the altar, making them one of the most dramatic couples to watch out for in 90 Day Fiancé's 2022 edition.